Thursday, 14th May 2020
HAVE YOU CLAIMED IT YET? WHY NOT?
The Chancellor, Rishi Sunak, announced on Tuesday 12th May 2020 that the Coronavirus Job Retention Scheme will remain open until 31st October 2020.
KEY FACTS
Coronavirus Job Retention Scheme will continue until end of October
furloughed workers across UK will continue to receive 80% of their current salary, up to £2,500
new flexibility will be introduced from August to get employees back to work and boost economy
WHAT DOES THIS MEAN
There will not be a cliff edge end to the current scheme as all businesses across all sectors will continue to benefit from the furlough scheme.
The scheme will continue in its current form until the end of July and the changes to allow more flexibility will come in from the start of August.
Details of the initial scheme can be found HERE.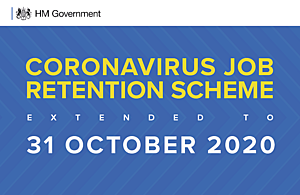 From the start of August, furloughed workers will be able to return to work part-time with employers being asked to pay a percentage towards the salaries of their furloughed staff.
The employer payments will substitute the contribution the government is currently making, ensuring that staff continue to receive 80% of their salary, up to £2,500 a month.
The government is due to release further updates and clarity on this towards the end of the month.
 HOW CAN WE HELP?
Have you claimed it yet? Do you need help?
At Onyx we have a dedicated payroll team who have been supporting all clients with their furlough claims ever since the scheme was first announce by the government. We have processed over 1,000 claims on behalf of our clients and will continue to do so until the scheme ends.
NO IDEA WHAT TO DO OR WHERE TO START
Start by giving us a call. Let us take the stress our of what is already a very stressful time. No one expected this, however our government has provided the means and the support to help every business and the CJRS is just one of the many schemes available.
GET IN TOUCH WITH ONYX
If you have any queries, or want to discuss this further, please give us a call us or you can e-mail us at  enquiries@onyxaccountants.co.uk for a FREE no obligation consultation.
Got any questions or queries? Our friendly team of tax specialists are happy to help. Just drop us a line! Call us on 0121 753 5522 or 01902 759 800.