ONYX ACCOUNTANTS ARE OFFICIAL CORPORATE SPONSORS FOR LOVEBRUM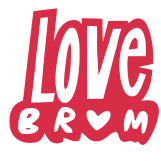 We have participated in some of their events (e.g. Birmingham Business Games).
LoveBrum have a variety of different events that they host every month which include Networking opportunities as well as events based on sport and charitable acts (i.e. Feeding the Homeless & Picnic's in the Park)
Every month LoveBrum provide Special Funding as well as 12 months Business and Marketing Support to one cause that the LoveBrum Members, Corporate Sponsors & Patrons decide. This works in the following way…
LoveBrum have 3 potential funding and Business & marketing support recipients every month which the LoveBrum Members & Corporate Sponsors are able to vote upon. The way this works is that at the beginning of the month they will announce the potential 3 recipients. Throughout the month the LoveBrum Member & Corporate Sponsors are able to vote for the cause they think deserves the Funding & Business and Marketing Support. At the beginning of the following month the cause with the most votes receives the funding from LoveBrum as well as the Business and Marketing Support for 12 months.
To find out more about LoveBrum please click here.
Contact us now for a free no obligation consultation