WE DON'T JUST SHOW YOU THE NUMBERS,
WE TELL YOU WHAT THEY MEAN
No matter the size and stage of your business, we provide a personalised and consultative approach to your finances so that your numbers are no longer a source of stress but a   formula for success.
Get your own dedicated Onyx Team tailored to your business.
Please select your business below.
Get in touch with us for a FREE no obligation consultation
Start Up Business Sized from
£30 p/m
Are you just starting out?
Unsure of what processes you need to have in place to meet the requirements of HMRC?
Micro/Small sized Business from
£75 p/m
Are you a business of 1-5 employees?
Do you have a turnover of up to £250k?
Medium sized Business from £150 p/m
Are you a business of  6-20 employees?
Do you have a turnover between £250k and £1.5m?
Larger sized Business from £250 p/m
Are you a business of 21 or more employees?
Do you have a turnover of over £1.5m?
The Self-Assessment deadline is looming, do you need help completing your self-assessment tax return? Get in touch today
We tailor our services to the needs of your business. So whether you're just starting out or are already an established large-sized business, we have the breadth of experience, knowledge and skills to help you overcome your challenges.
Joining Onyx means you have a team that strives to
understand your business
 while tailoring accounting and reporting work to meet your needs and accomplish your goals.
You have your own dedicated team that's led by a qualified accountant and is always at hand to answer your questions simply and directly. No jargon, no nonsense.
Your statutory submissions are
filed on time
 – always. As long as we have your information on time, we guarantee we'll hit the deadline. If we miss it, we'll pay your overdue fines.
If you require a Reporting and Finance Manager for business growth or are considering a finance restructure, we can be your business partnering solution or serve as a
value-for-money bolt-on
 to your team.
Please check out our latest article '6 Reasons Why You Should Hire An Accountant' here
LOOKING FOR SOMETHING A LITTLE MORE SPECIFIC TO YOUR BUSINESS?
Please see our sector pages for your specific industry type
 When joining Onyx you will be assigned your own advisor whose main goal will be to get to know all the ins and outs of your business ensuring you are given a service tailored to your business needs.
Our team of advisors are fully qualified ACCA accountants based in Birmingham and Wolverhampton started their journey with Onyx from apprentice level. Working their way up through the business has allowed them to gain experience with handling all aspects of the accounting process, allowing them to handle any query no matter how simple or complex.
Need support? Got a question? Struggling to understand your numbers? Perhaps you want to find out more about the services Onyx can offer you! Then get in touch with us for a FREE no obligation consultation. We cannot wait to hear from you.
READ WHAT OUR CLIENTS HAVE TO SAY ABOUT US
We've been using Onyx for around three years now and Paresh has really helped us to take financial control over our business. Three years ago we didn't really have a clue where we stood from one day to the next, but Paresh and his team help us to keep well informed. He's also provided us with some really useful insight into how we could run things better from a financial point of view. I'm confident he could do the same to you.
Onyx are very diligent and fast to respond to enquiries, also going the extra mile to achieve what is asked. It's turned out to be a very positive move from my previous accountants. Onyx have already made sure I am fully compliant and have rectified errors that I wasn't aware of!





I didn't want just an accounting service but a business partner who could help me run my businesses and advise me on optimising revenues and keeping costs to a minimum—with a particular focus on tax efficiencies. That's what I needed and that's what I am getting. The Onyx team are friendly, always willing to help, and think outside of the box. I will certainly be with them for the long-term.


We have used Onyx Accountants for over 8 years. As well as providing the normal compliance services, they have been able to provide advice and support at a strategic level and are always quick to respond. A large part of our work relationship comes down to their professionalism and approach-ability. We trust them to do the best for our business and to always look out for opportunities that will benefit us.
The team at Onyx has not only helped to guide my business but also ensured it flourished. Their friendly approach to accounting is welcome, and it has brought with it peace of mind. I know the job will be done thoroughly, professionally and efficiently.





ACCOUNTANTS IN BIRMINGHAM AND WOLVERHAMPTON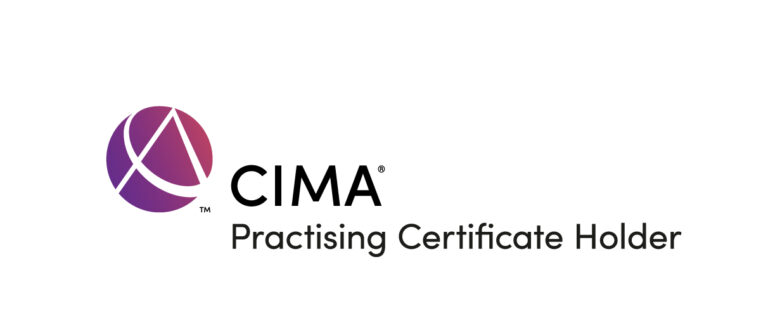 Onyx Accountants and Business Advisors was established in 2012.
As Chartered Management Accountants in Birmingham and Wolverhampton, we have many clients in the local community but also cater to business owners further afield. We offer a range of first-class taxation, accountancy and business advisory services to large, medium and small businesses, as well as start-ups and sole traders, across many sectors.
OUR MISSION IS TO "BREAK THE BARRIERS BUSINESS OWNERS HAVE WITH FINANCE"